Soak in the 'creeping darkness' of eclipse's totality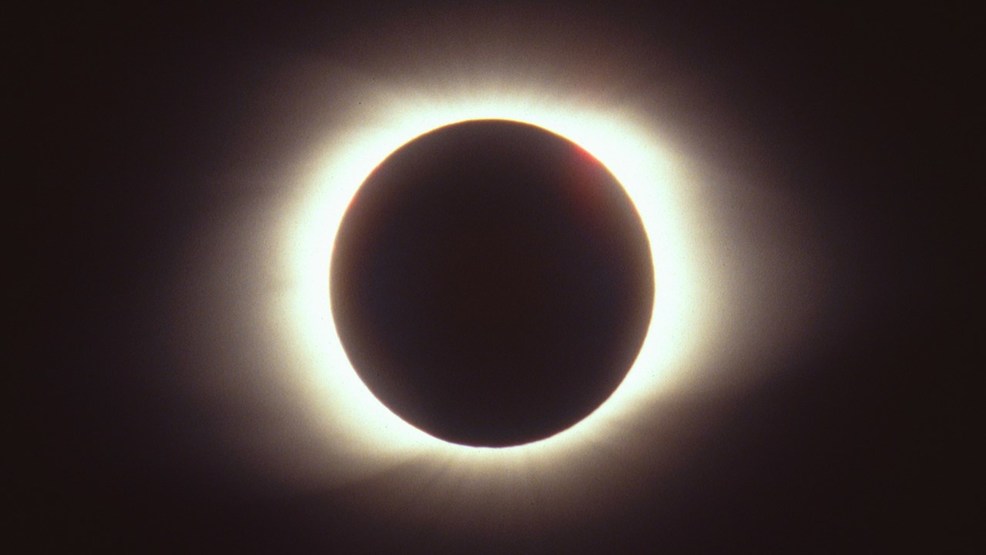 From start to finish, the total eclipse will last about three hours.
Author and eclipse chaser Dr. Kate Russo said that it will begin with a partial eclipse as the moon passes between the earth and the sun.
Depending on where you are, the moment when the moon completely covers the sun could last anywhere between 30 seconds and just under 3 minutes.
Russo said you'll want to stop everything you're doing and completely soak those seconds of totality in.
"So you can actually stand in the environment and feel the changes," Russo said. "See the changes in light, look towards the west to see the creeping darkness coming towards you, you don't want to miss all those features. When totality happens, make sure you just look up, you take your glasses off. It's totally safe to do so. But, also look around you as well. Look around at the horizon, you'll see some interesting sunset colors, 360 degrees around." she said.
To find out when totality begins in your area, see our article on communities celebrating the eclipse.
Unmute